HIOSCREEN is a touch screen based solution used for the management of pending dishes that have to be prepared and served.
What advantages will your restaurant have with HIOSCREEN?

Avoid customer's waiting time

Speed up the table service

Avoid unnecessary trips to check the dishes status

Serve the orders at the right moment

Avoid elaboration mistakes
The kitchen screen system helps you to optimize your restaurant's management, receiving the orders taken from the tables or from the bar, from a T-Quiosk or directly from any place from PortalRest, and it allows you to manage the orders preparation and inform, in a visual way, the status of each dish.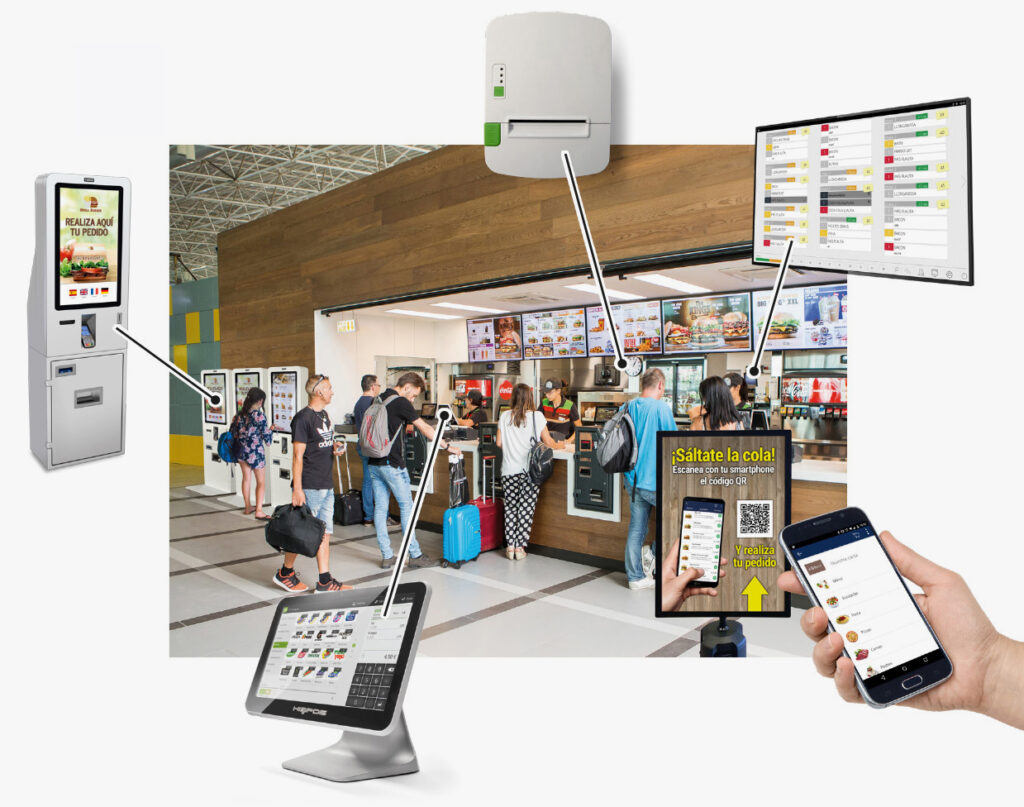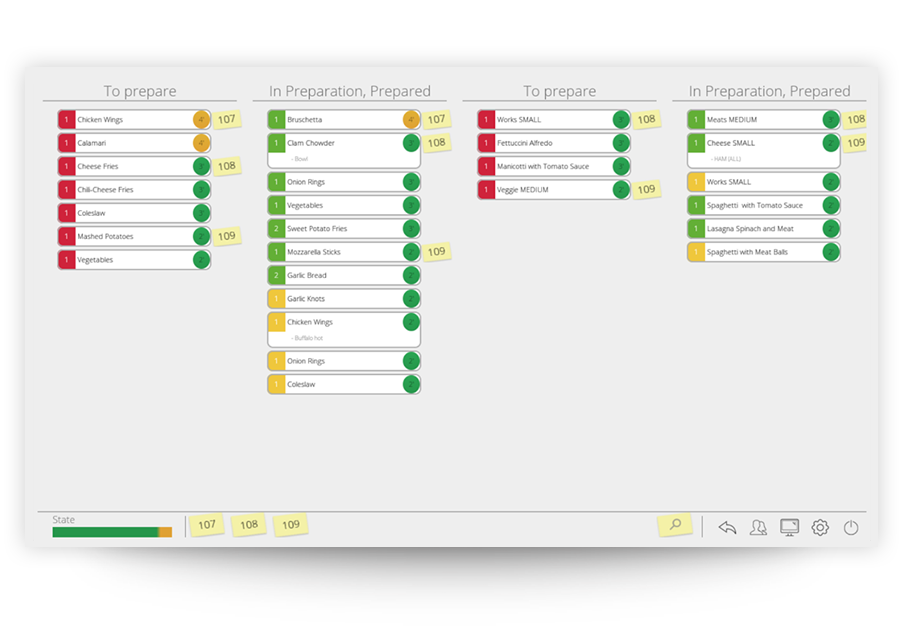 Width: 52,74 cm | 20,7″
Height: 34,64 cm | 13,6″
Receive orders in order of arrival and distinguish by colors the status of the dishes you have to serve.
Configure the screen where the dishes to be prepared are displayed in Horizontal or Vertical. The cook can mark the dishes that are in preparation and those that have already been prepared.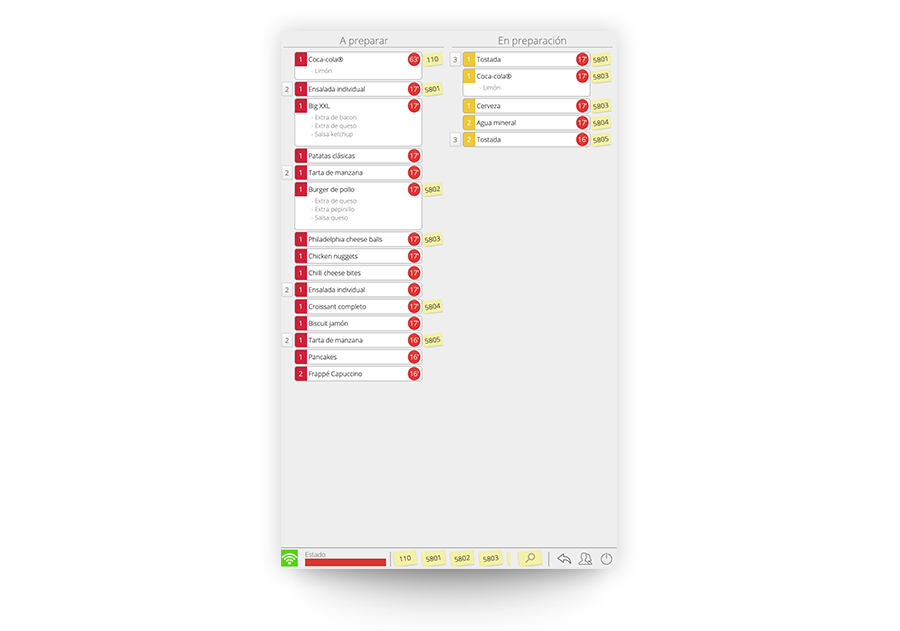 Width: 34,64 cm | 13,6″
Height: 52,74 cm | 20,7″
Work in parallel identifying the dishes to be prepared by either the table number (in the restaurant) or the order number (Take Away).
Notify when the order is ready, avoiding queues at the point of the delivery.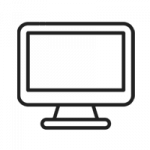 Connected with HIOPOS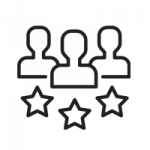 Improve customer service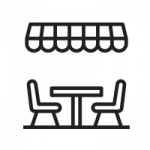 Greater table turnover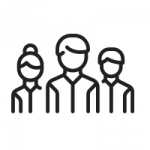 Avoid the queues at the point of the delivery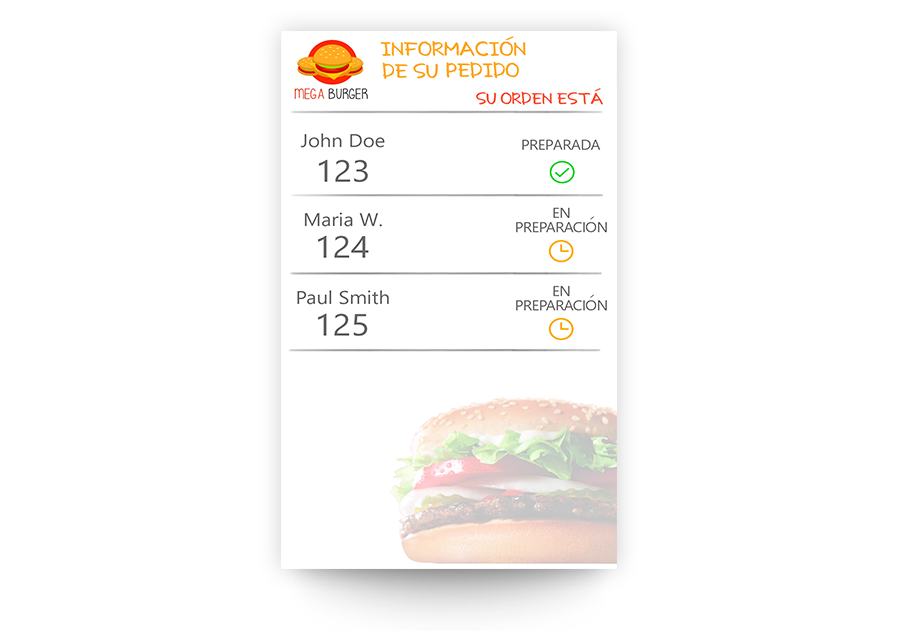 Width: 34,64 cm | 13,6″
Height: 52,74 cm | 20,7″
Get acquainted with HIOPOS CLOUD POS for Restaurants