HIOPOS CLOUD POS FOR PIZZERIA
ONLINE ORDERING I MOBILE APP I KITCHEN SCREEN I INTERACTIVE MENU KIOSK
Manage your Restaurant with HIOPOS solutions, scalable and adaptable for each type and size of business. The different HIOPOS products and devices, cover all the needs of your restaurants. They offer an integral solution to improve the efficiency, optimize the resources and increase the profits of your establishments.
The HIOPOS tables screen enable you to make seating arrangement and manage sales. You can assign a table waiter/waitress according to the arrangement. The HIOPOS table screen allows you to print sales receipts or change the table easily.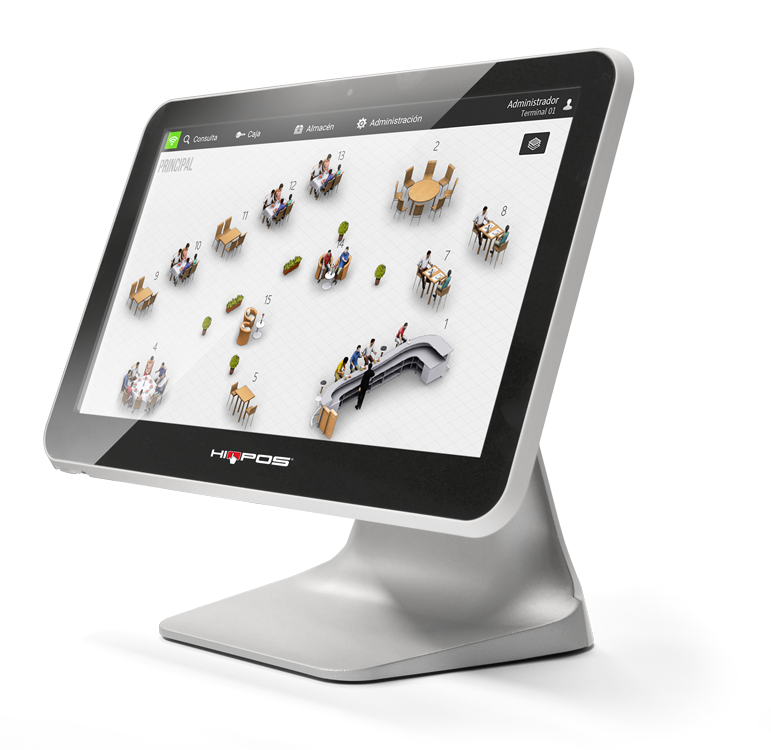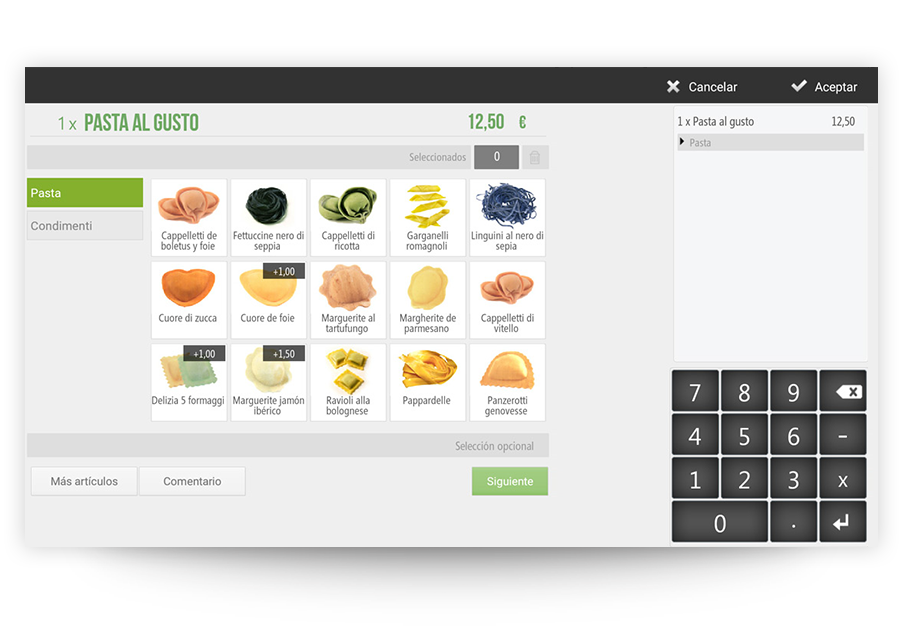 Create dishes according to the customer's preference.
You can provide a matchless experience to your customers by preparing high-quality dishes as per the customer's preference and demands.
Personalize your Pizza by size and modifiers.
With HIOPOS, you can spilt pizza into portions and configure it into the quarter, half-pizza, and assign it to the modifier for additional personalization. You can assign pizza to modifier from top to bottom and left to right. You can easily add a comment and make a note to justify the customer's requirement and other necessary details.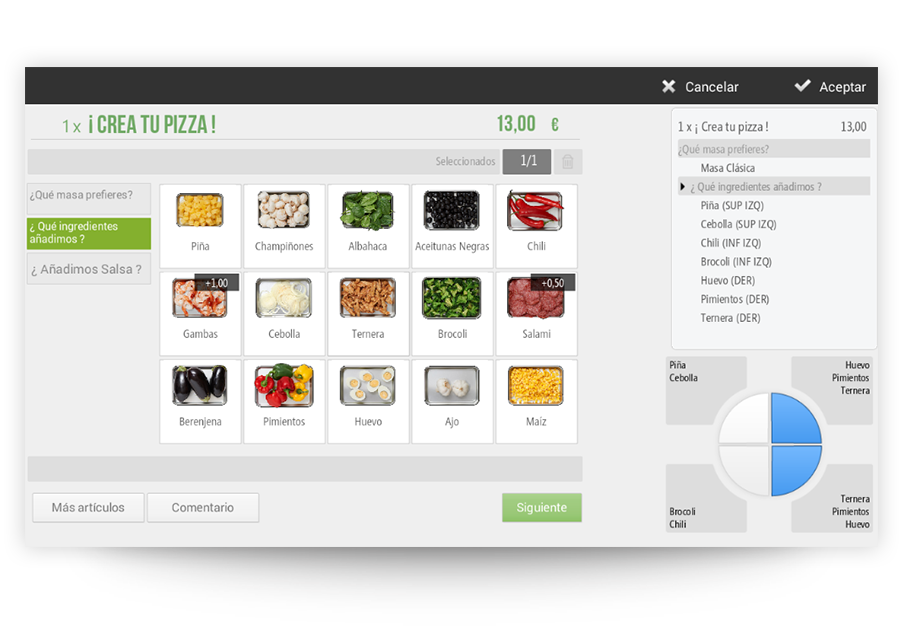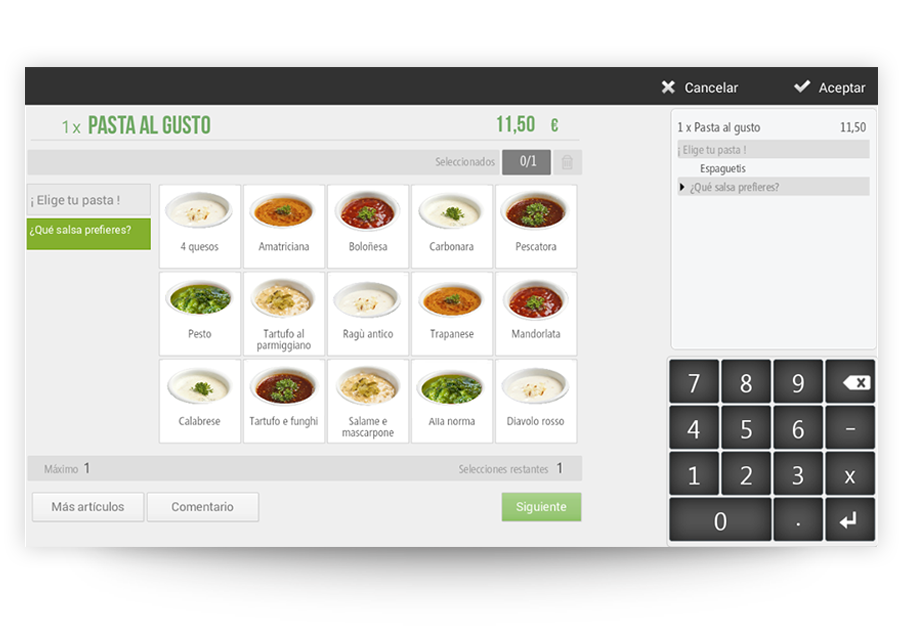 Enable waiter or waitress to add items and modify them easily. A waiter or waitress has access to personalize orders and make possible changes.
You can describe the ingredients and composition of each dish and control your stock or availability of goods. With HIOPOS, you can easily adjust the price according to the product cost.
Create and customize food menu
Create and customize your menus, this will avoid you having to look over and change the dishes periodically. With HIOPOS menus you can select which articles you would like and which days of the week they will be available. Add the items from our database without the need of creating them from scratch. Also, you can automatically increase the price of the menus with special items or modifiers.
01 Choose the items and define on which menu they will be available for customers
02 Add items from the database without creating any menu
03 Update the prices of listed items easily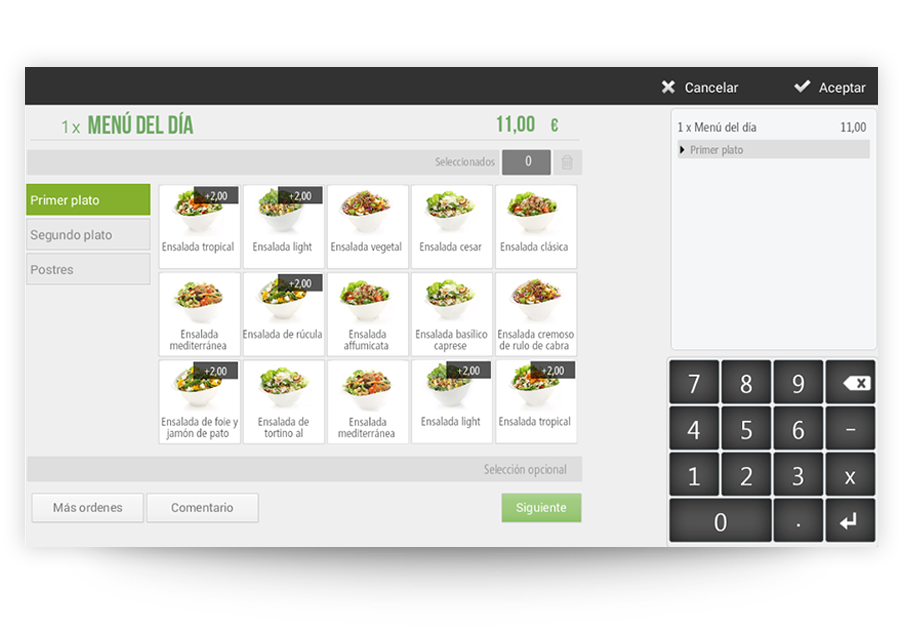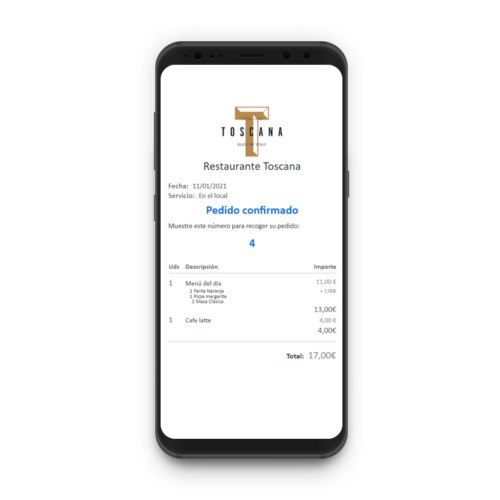 When the sale is made, the receipt is automatically sent to the customer's email. Through this receipt the customers can check the sale and rate their customer experience.
Moreover, they will be able to check the outlet information, such as its location in Google Maps and its social media. Furthermore, they will be able to connect directly to PortalRest to make reservations or order food online.
Kitchen Order with HIOSCREEN
HIOSCREEN optimizes your restaurant operations and assists you to manage your kitchen order with peace of mind. The kitchen ordering system allows you to receive an order from tables or bars and give you a full report of everything. With HIOSCREEN, you can avoid waiting for time, unnecessary order trips, manufacturer errors, and improve the overall customer experience.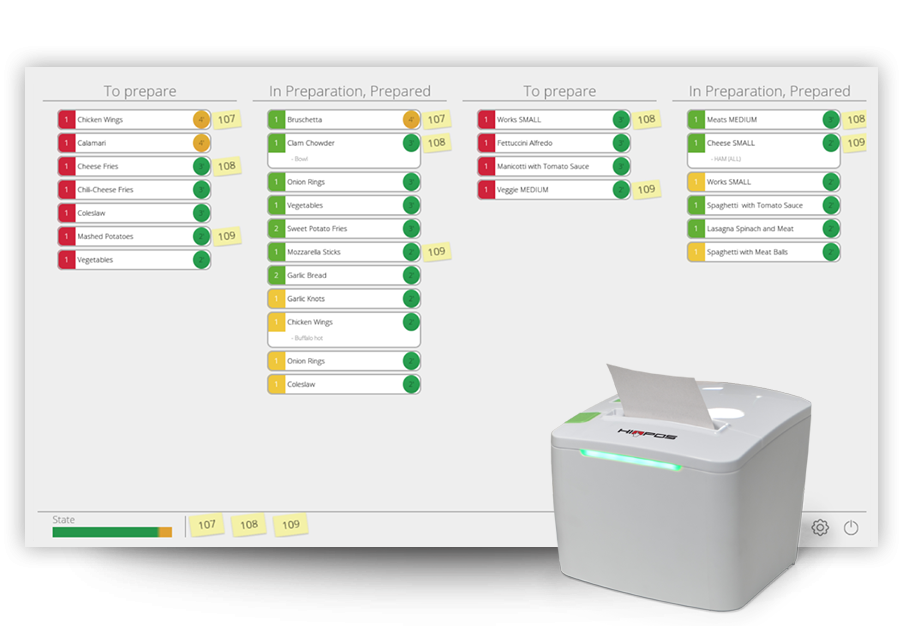 Let your customer book a table and find great deals or offers from your restaurants. Our 24/7 online reservation system is highly effective to optimize restaurant operations and easy to the checkout process of confirming bookings in a few minutes.
Take orders from the tables with HIORDER
Improve customer service by optimizing service on terraces, tables and lounges, increase table turnover and reduce service times, with HIORDER . Send the orders instantly to the kitchen screens and/or printers installed in the different preparation areas. Get paid directly from the tables, even by credit card with a wireless PinPad.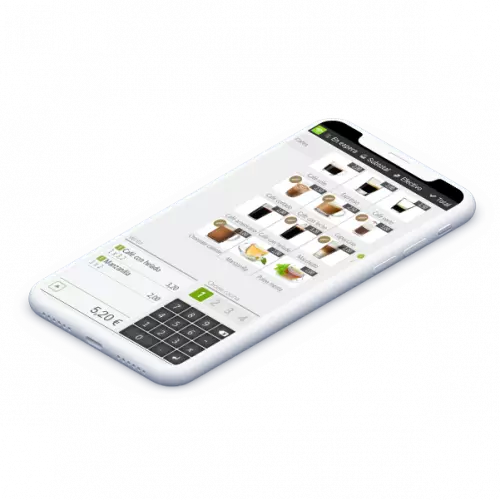 Reactivate your business and receive online orders from your customers to deliver at home or pick up at your establishment.
With the ordering module, the number of takeaway orders increases. The customer can access the products of your bakery, find out about their composition and the possible presence of allergens, place the order, select the date and time of delivery, choose where they want to pick it up and pay with their mobile.
Delivery: Order Management
Increase the number of customers by providing a home delivery service and optimize delivery trips by assigning orders based on location and waiting times. It is as easy as:

01 Customers place their order over the phone or online with PortalRest
02 The order is sent directly to the kitchen for preparation
03 Assign your deliverers the orders to be delivered according to their location, in a simple way, with a click optimizing the routes.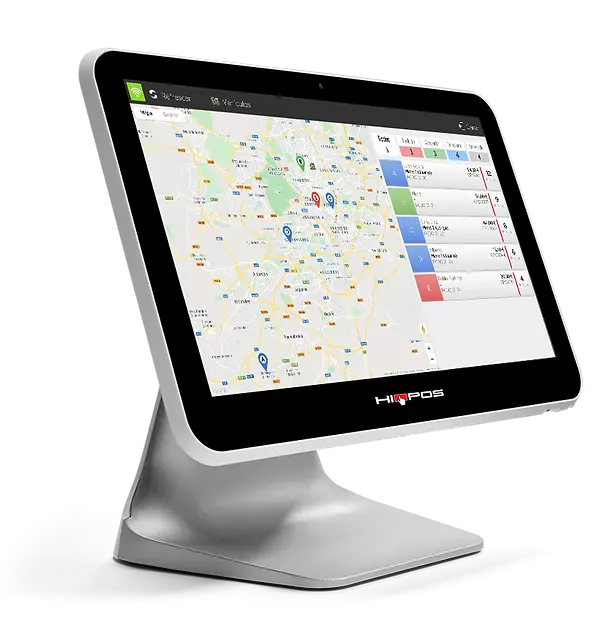 Inform customers at all times of the status of their order so that they can track the order from their own smartphone. In addition, customers will have the possibility of transmitting their opinion of the service and of each of product.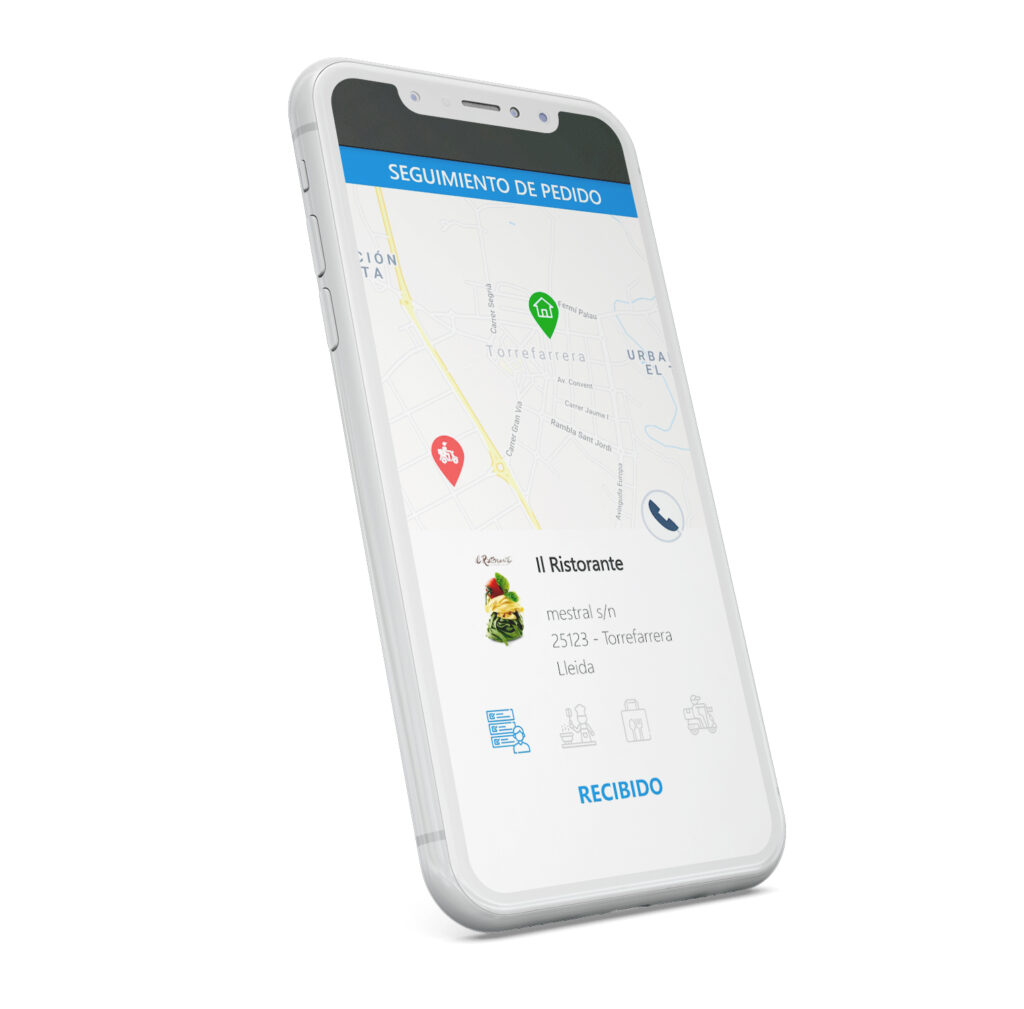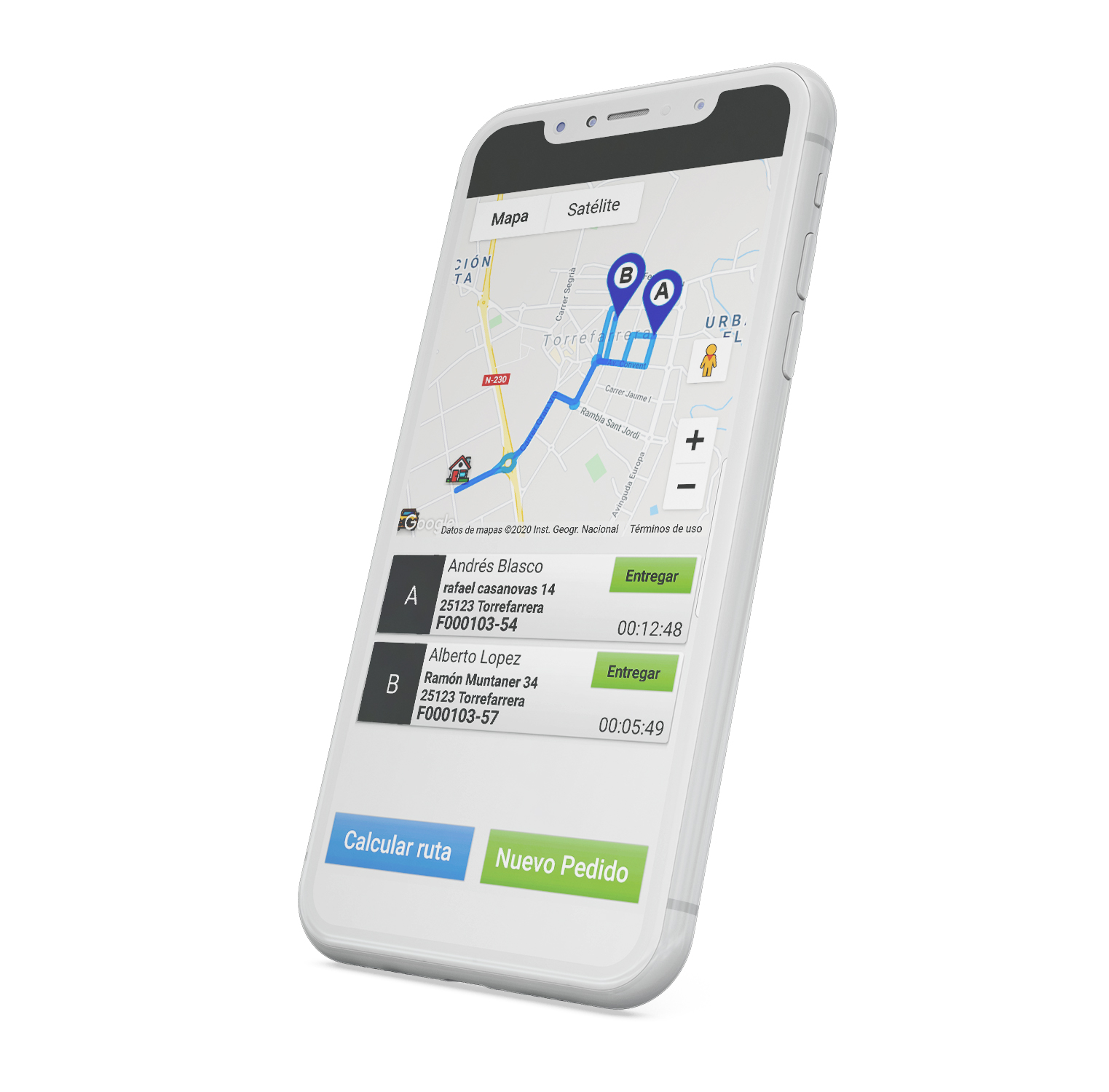 We make your delivery easier with our top-notch application. The deliverer application can allow your deliverer to check the order status who has assigned the order and where to deliver. The application will also help the deliverer to know about the fastest routes for the delivery. The deliverer can also register payment with one click.
Integration with external ordering platforms
HIOPOS now connects with Deliverect a popular software platform that connects all the food delivery channels such as Deliveroo, Talabat, Zomato, etc to receive orders directly to the POS and automatically send them to the kitchen. Increase efficiency as your deliveries will be faster and your management easier. It also analyzes all the information with the reports that are offered or creates personalized ones with the information you want to know.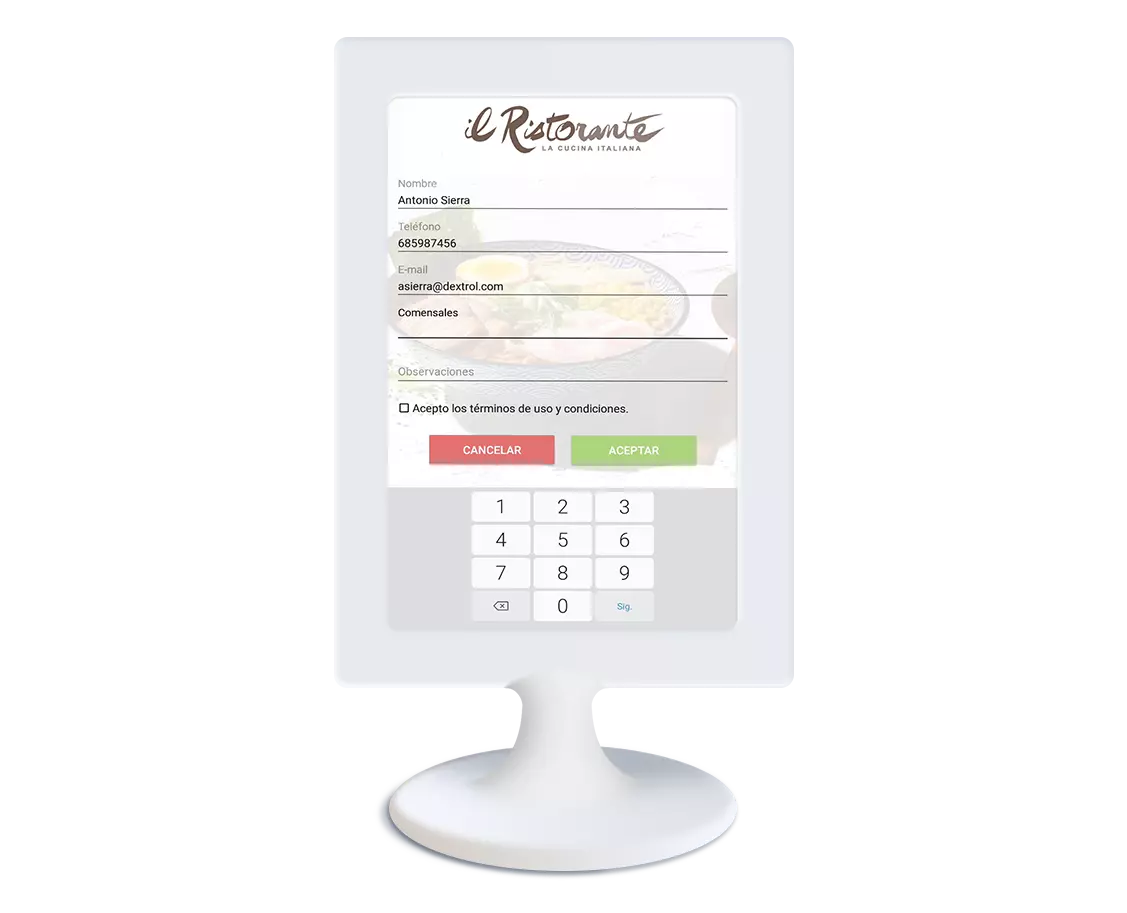 You can create a waiting list through the sitting application. Sitting application allow you to record the customer's data, table orders, and notify them when a table is free in your PIZZERIA. Never lose a client because of long waiting time.
Order from the table: S-QUIOSK
HIOPOS offers a flexible and interactive table order solution through S-QUIOSK. With S-QUIOSK, you can give your customers an uninterrupted, fast, and seamless dining experience in their own language.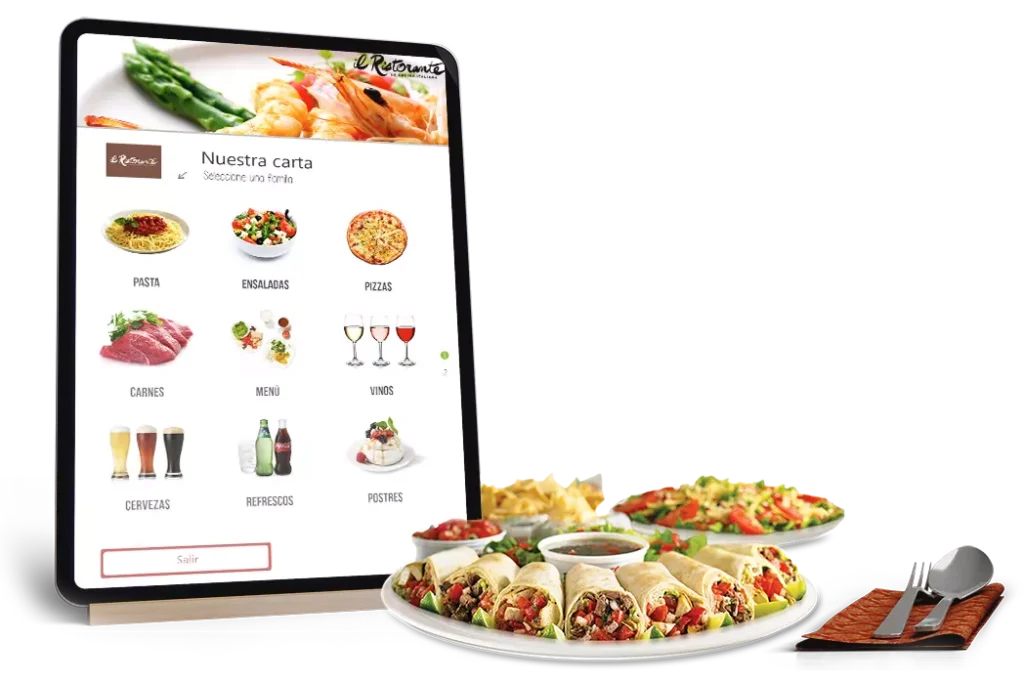 Manage your warehouse with the hand-terminal HIOSTOCK
With HIOSTOCK you can control the reception of purchased goods in your warehouse, put purchase orders and make inventories. Also, it allows you to print out labels of your products.
Create a T-Menu with a large vibrant picture and engaging description and capture the mind of targeted customers without promotion or advertisement cost. With our T-menu you can easily create a top-notch menu, edit your prices, scroll text, slideshows, videos, and add images.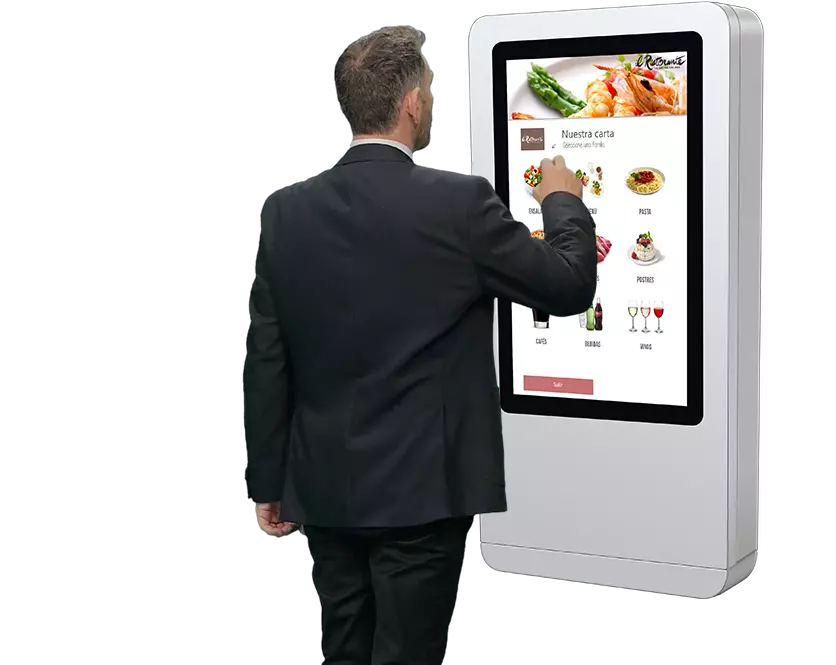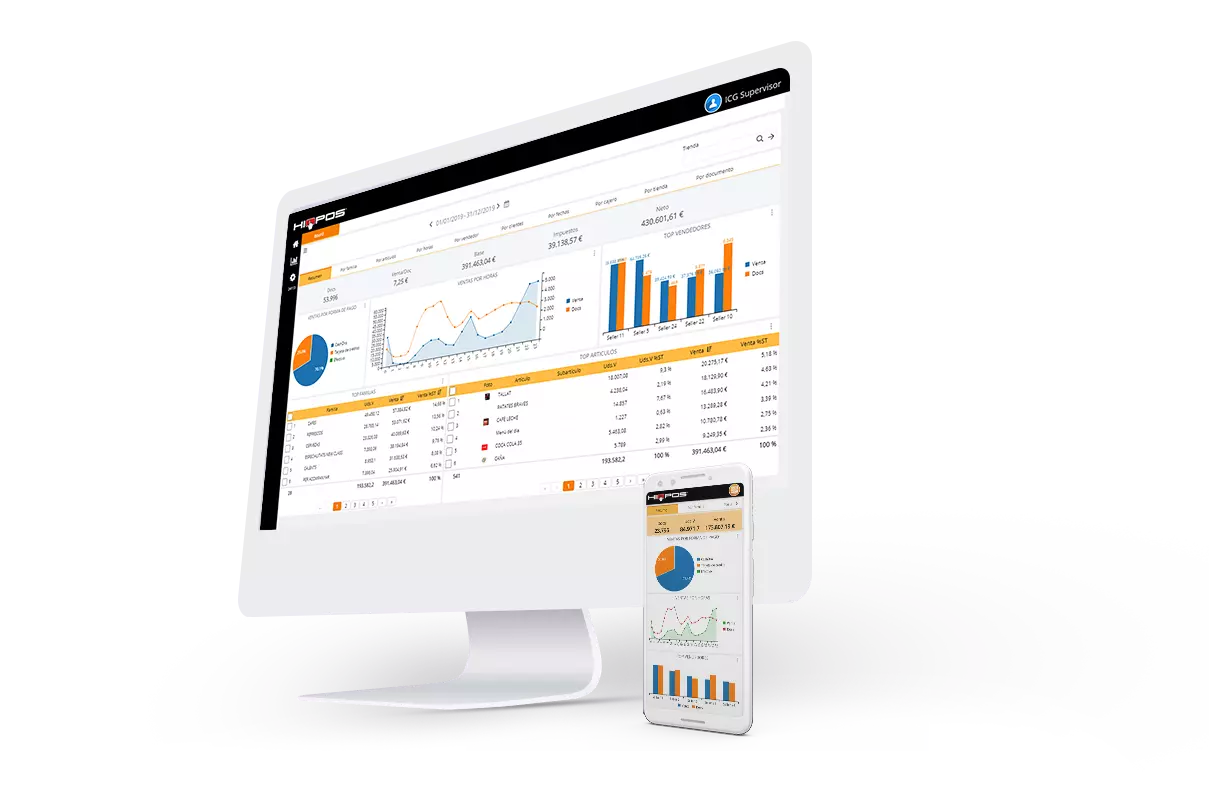 We provide a real time dashboard system called HIOPOS ANALYTICS, that enables one click business report viewing functionality, from any device at any time and from anywhere. KPI's tables, graphs, cubes, all available to help you stay on top of your most important numbers. information to help you on your business decisions. Also, it has web format and its own App for Android and iOS.
Centralized back-office: HIOFFICE
HIOFFICE - the central back-office component enables you to centrally control your outlets, so that you can update items, sizes, evaluate costs, change pricing, introduce offers simultaneously and control your inventory centrally.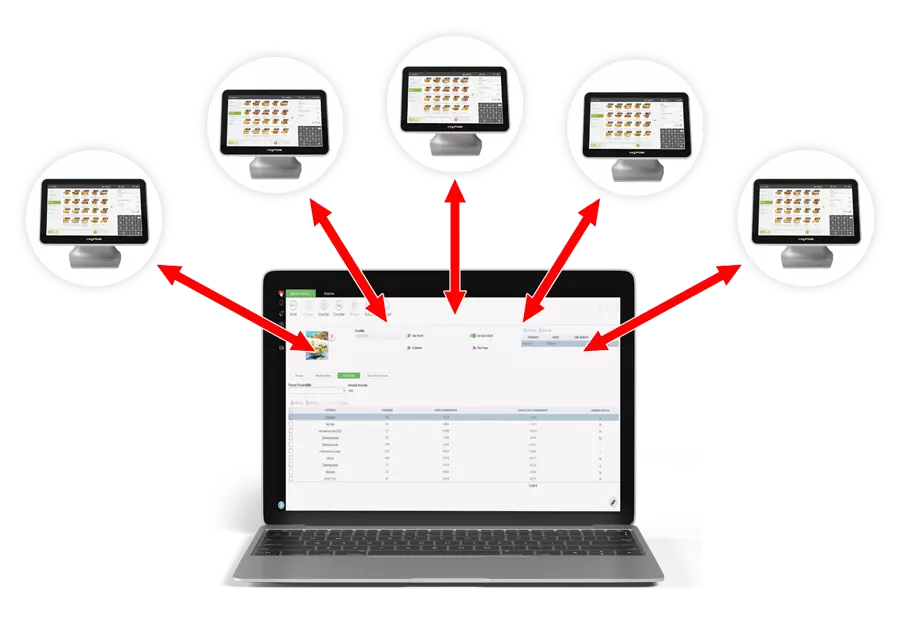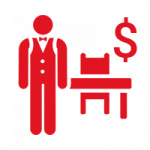 Assigning rates depending on rooms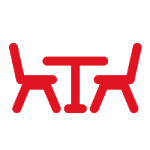 Room and table management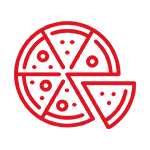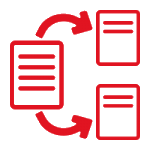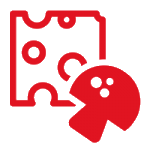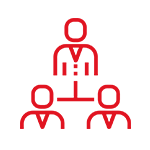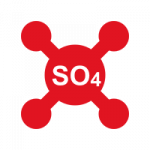 Assign allergens to items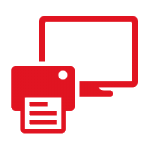 Connection between printers and kitchen screens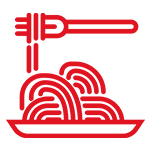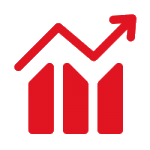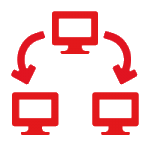 Centralized Management of several Points of Sales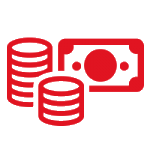 Get acquainted with HIOPOS CLOUD POS for Pizza shops